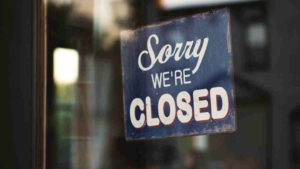 Laid off during the great 2020 coronavirus (COVID-19) pandemic? Picking up the pieces? Trying to find the energy for an unwanted and unexpected job search?
You are NOT alone!
What follows is our effort to put together all the job search resources we could think of. In one place to help ease your search and transition into a new, different, and better future.
Remember. You CAN do this. You CAN and WILL make this transition.
Life is full of unexpected ups and downs. None of us controls the economy, the universe, and so much more. The joy, the resilience, the richness of the journey is remembering to take it one simple step at a time. When you are walking across the valley of trouble, when you are lost in the fog, when you, at times have absolutely no idea where you are and where you are going. Remember. You are not alone. You will make it. This will pass. Stop. Breath. Feel the earth under your feet. Feel your hands resting on the keyboard, your arms by your sides. Beeeeee. We live in the moment – life is in the moment. And you know what, somehow, someway, the future will gently and kindly and completely take care of itself.
So go grab your water bottle, fill up your coffee, warm up a new pot of tea. Look out the window. Breath deep. Breath again. And then …..dig in.
You are off on your new journey. It's going to be exciting, new, different. Grab the steering wheel. Take the plunge.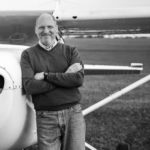 You've got this!
Steve Bushnell
Founder, Charles River Careers 2020|03|26
The Biggest and Best Job Sites/Boards for Your Job Search (Our List)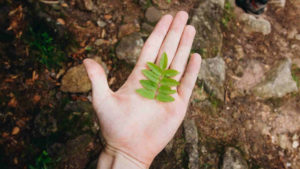 Job search sites are incredibly powerful these days – but also hard to rank and compare. Most contain a mix of "paid" posts from employers, but also "scrape/crawl" the entire world-wide-web to gather postings directly from company, non-profit, and government websites. And some, like Google, even scrape the other job search sites. It's pretty cool. But also a bit confusing.
The truth is, aside from using a companies website, and, you guessed it, even they might not be up to date, it's almost impossible to know which site is the best to use. They are powerful tools to find and apply for openings, but as a class, kind of hard to distinguish.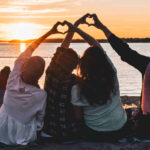 Here's some things to keep in mind:
Most job search boards include all types of roles (salary, hourly, contract, full time, part-time, remote, etc.)
They try to differentiate each other with company reviews, services, etc.
Note that aggregators may 'lag' what the employer is doing on their website. For example, Indeed or ZipRecruiter might say, '1 day old' but that might be only when they last scraped the web. And who has any idea how often they do that? We assume that Google is the most up to date – but we could be wrong.
What are our favorites?
Google Jobs – which is aggregates across the job boards (but sadly, not Indeed or Craigslist), and Indeed, which is still the largest, and also because of its excellent "advanced search" tools. If your looking for employee reviews on a company, and the companies pitch? Then head over to Glassdoor. Even if you're looking at niche roles, that might have Sector-specific job boards (like Idealist), we recommend always using on of the larger aggregators – as most of the time, employers will make an effort to cast as wide a net as possible for the best candidates.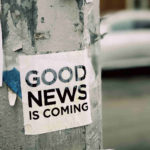 No no matter what tool you use… please, please, please make sure you are filter for 'freshly' posted jobs! Anything older that 15 days is most likely filled or you are too late in the process.
Try to find things posted in the past 7 days. Better to get your resume presented sooner than to spend more time tuning the perfect cover letter.
Here's our list of Go-To Job Search Sites for the Cornona virus Recession:
Job Board
Our Take…
Google Jobs
Google Jobs is amazingly comprehensive and it's our top choice for finding interesting and relevant roles.

Google is the world leader in scouring the internet and organizing information, so it comes as no surprise that over time they will probably dominate the job search space. The site collects jobs from basically everywhere – including companies and 100's (perhaps thousands?) of other job sites (excluding Indeed and Craiglist!).

And it's fairly easy to use. As an example, just enter "accountant jobs boston, MA" in the main google search bar and click on the result/tool to and get started.

But remember it doesn't include roles posted on Indeed and also (we think) Craiglist.

Compares Salaries across: Ziprecruiter, glassdoor and Payscale

Employer Reviews: by Zippia and Comparably

Agregates across: Compant, Governemnet, non-profits, LinkedIn, Ziprecrutier, Glassdoor, and 100's of other

Not: Craigslist, Indeed employer paid posts

There's a good youtube tutorial to get started => here

Indeed
Indeed is number one job board in the U.S. and most likely the best aggregator after Google (in our humble opinion). Their advanced search tool is amazing. Try setting up an account, saving roles. It's easy to apply and you can track your progress.

There are some short tutorial on how to search for titles using advanced search tool => here, => here, and => here

ZipRecruiter
Zip recruiter is an aggregator for job seekers. They are also (according to them), the #1 rated posting site for employers, as they 'distribute' postings to "100's" of other job boards and recommend resume hits to employers. They also have some interesting tools for tracking trends if your interested.

But here's a fun fact – all their postings are included in Google jobs results, so in theory you have this covered. The interface is easy use.

Employers also get recommendations based on resumes on file or your profile. We would never rely on this for a search – but it does provide some additional visibility.

LinkedIn
Linkedin is both paid posts and an aggregator from company sites. There are lots of white collar jobs here.

Most (if not all?), headhunters are scouring this to find people. It includes both posted roles and scours the web for roles on company boards. this is also the place you should build your strongest profile. There isn't a headhunter out there that does pay to access Linkedin to search for candidates.

In addition, when you apply, it finds people in your network that might work there, matches credintials based on your profile, and more.

Glassdoor
Like Indeed, Linked-In, and ZipRecruiter, Glassdoor aggregates jobs from across the web, it also has it's owne employer posted roles.

But in addition, it also has the largest collection of employee reviews of employers. Many companies looking for talent are now concerned with thier glass door ratings – and like to tell their side of the story. Curious about what people are saying about corporate culture – this is the place to dig in. Similar to Linkedin, Indeed, and others, you can create a profile (in fact it is required), upload your resume and manage your search – including interviews.

Also, as of this review, you can't use the site unless you create a free account – which includes a pretty extensive survey to set up your profile. The salary information is good – but you can also see this in Google jobs. Definitely more white-collar focused

Craigslist
This is an oldie but a goodie.

Many, of not all, small businesses prefer to post openings here because of the exceptionally low job-posting advertising costs.

The jobs are mostly hourly, it's hyper local and there are good filters and a nice map view.

But beware! It is well known that there are active scammers on this platform and it relies on user reporting to flag abuse. So flag things when they look off!

As far as we can tell, Craiglist jobs are not included in Google Jobs results.
Niche Job Boards (A Short List to Get You Started…)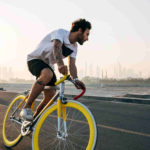 There are literally 1000's of niche job board out there….way to many for anyone to catalogue (not to mention they come and go). If you just browsing around, here's a list to get you started, and some of the one's we like. If you don't see anything of interest, just google 'Top 10 job boards for ______" (fill in the blank), and you will have plenty of blog posts and suggestions to review.
| Job Board | Our Take… |
| --- | --- |
| snagajob | Hourly Jobs – Simple to use and easy to apply. We couldn't find an easy way to filter for 'fresh' jobs, so check your results with Google Jobs or Indeed. If you're looking local – check our Craigslist. |
| We Work Remotely | Remote Jobs – focuses on remote/work-from home jobs an claims to be the largest job site addressing this growing sector. Note you can also search/filter for 'remote' jobs on all the large aggregators – see above. |
| Dice | Tech – probably the largest tech board, covers all job classes across development and company life-cycle |
| CrunchBoard | Start-ups – This tech oriented job board associated with Crunchbase, the leading provider of information on start-up companies, including tracking funding rounds, across multiple sectors. |
| GitHub | Tech – Job board for the largest community of developers on the planet (our guess) |
| Stack Overflow | Tech – the job board of the largest community of developers and tech folks answering tech questions |
| builtin | Tech – start-up jobs, search by city, including, deve, content, legal, design…you name it |
| AngelList | Start-ups – mostly early stage technology start-ups, started in Silicon Valley |
| Mediabistro | Media Careers – Jobs from the top media companies, includes creatives, marketing, comms, productions and writing – and freelance. |
| Lawjobs | Legal Field – Claims to be the leading website for legal professionals. Fortune 100 and AmLaw 200. |
| RecruitMilitary | Veterans – Open roles for Veteran's. In-person and virtual career fairs – for those who have honorably served our country! |
| College Recruiter | Recent college grads – internships, entry level jobs, summer roles |
| HigherEdJobs | Higher Ed – Faculty, Administration and Sr. Roles in Colleges and Universities (2 and 4 year) |
| SchoolSpring | Teachers – All grades, all states, all levels |
| Idealist | Non-Profits – Internships to Sr. Level |
| GettingHired | Diversity & Disabilities – Dedicated to helping employers hire professional individuals and veterans with disabilities. |
| abilityJobs | Diversity & Disabilities – The only employment site where 100% of posted jobs are from employers specifically seeking to hire people with disabilities. |
| Idealist | Non-Profits – Internships to Sr. Level |
| ApprenticeShip.gov | National Job Board for Apprenticeships across all industries (U.S. Dept. of Labor) |
Jobs with the Federal Government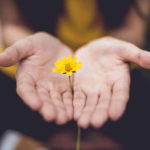 Let's face it, the government is a large, diverse and complicated. There are also many many interesting roles there. Most posted roles will be gathered by the big aggregators, but if you're seeking a government role, it might be a good idea to go right to the source. Here's our attempt to gather the Federal and States sites. Don't forget most counties, cities, towns and municipalities offer full time roles of one kind of another.
Federal jobs
USAjobs (big federal site)
here is how to write a federal resume
State Government Jobs
Local, County and State governments employ about 10-11% of the population, and in some states it can be even higher. This might seem like a lot, but remember there are a lot of teachers and health care workers out there. Looking for a state job, here are the links directly to their websites. We also include the career centers too!
State Job Banks
Wow, it turn out that the department of labor has free posting sites for ALL states – for state employers. this is for all types of roles. But we assume that all state jobs will be posted here.
The full list of ALL state job board links for ALL 50 STATES is => State Job Boards
What Job Is Right (or Best) for Me?
I Don't Like Tests – Can't I just Browse Around for Jobs?
No More Surveys! I just want to Browse Around
Just want to paruse some sites to get some ideas. Here are some other approaches to find jobs/careers that might be a good fit for you.
Browse by Career paths that are similar (also called Career Cluster) => here
Browse by Jobs in Different Industries => here
Browse by Interests=> here
Browse by What's Important to me (Achievement, Working Conditions, etc. – also called Work Values) => here
Browse by How I like to Work (Leadership, in teams, detail-oriented, etc. – also called Work Styles) => here
Browse by What I Know (Domain Knowledge, Industry Expertise, Occupational Information) => here
Browse by Skill Level Required => here
Browse by Science, Technology, Engineeering & Math Careers => here
Browse by What pays the most => here
Browse by Career Profile => here
Should I Take a Personality Test?
How Do I Succeed at My Job Search?
Great Books to Help With Your Career & Job Search
Seeing Is Believing – Career Video Sites
Wondering if there are some good videos on careers out there? This is an ever-changing space – but initial sites for 'watching' videos about careers can be found below.
Any you can always search Youtube for the 1000's of "Day in the Life of a 'pick your job of interest here'" => here
Browse Careers Videos on the CareerOneStop site are => here
Search for Career Videos on CareerOneStop's Youtube Channel => here
ConnectEd has a good collection of career videos => here