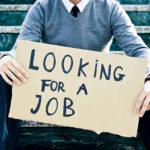 Curious about the current activity of the Job and labor market?
Wondering if more people are looking for jobs this month than in the past? Are they visiting job boards? Writing resumes? Looking for Career Coaches?
We are too!
The challenge is the job market is complicated, seasonal, and ever-changing. There are lots of disparate information sources – some public – but many private, and 'one-off' analysis from blogs and business sources quickly get out of date.
One approach we use for macro-level trends is just keeping an eye on what people are searching for using Google Search. The data is freely available via Google Trends.
Here are some of the trends we think are informative.
Google Search Trends for "unemployment benefits" – as an indicator of current layoffs – you can drill right down to the city level.
Google Search Trends for "resume" and "cover letter" – as a rough indicator of who is working their resume.
Google Search Trends for "Indeed", "Zip Recruiter", and "Linkedin" – as indicators of people visiting major job boards.
Google Search Trends for "Career Coach" – as indicators of people looking for career advice – and perhaps even with us! :>
Google Searches Trends for "Job Fair" – as indicators of people looking for, you guessed it, local job fairs.
In all cases, these plots are updated real-time thanks to the amazing team at Google Trends. Just click on the

logo in any of the plots/graphs to explore results in detail.
Have a plot you'd like to see added? Send us a note anytime using our =>Contact-Us Form
We hope you find this informative!

Google Trends for "Unemployment Benefits" Searches
Web Searches for "Unemployment Benefits" – 12 months
Web Searches for "Unemployment Benefits" – 90 days
Web Searches for "Unemployment Benefits" – 7 days
Google Trends for "Resume" and "Cover Letter" Searches
Web Searches for "resume" – 12 months
Web Searches for "resume template"- 12 months
Web Searches for "Cover Letter" – 12 months
Google Trends for Searches for Major Job Boards
Web Searches for "Indeed" – 12 months
Web Searches for "Zip Recruiter" – 12 months
Web Searches for "Linkedin" – 12 months
Google Trends for "Career Coach" Searches
Web Searches for "career coach" – 5 years
Web Searches for "career coach" – 12 months
Web Searches for "Career Coach" – 90 days
Web Searches for "career coach" – 30 days
Google Trends for "Career Counselor" Searches
Web Searches for "career counselor" – 5 years
Web Searches for "career counselor" – 12 months
Web Searches for "Career Counselor" – 90 days
Web Searches for "career counselor" – 30 days
Google Trends for "Career Counseling" Searches
Web Searches for "career counseling" – 5 years
Web Searches for "career counseling" – 12 months
Web Searches for "Career Counseling" – 90 days
Web Searches for "career counseling" – 30 days
Google Trends for "Job Fair" Searches
Web Searches for "job fair" – 5 years
Web Searches for "job fair" – 12 months
Web Searches for "job fair" – 12 months