Our Clients Come First
We approach every coaching engagement with a one question – how can we best aid our clients to resolve the issue they're currently facing?
To reach that aim, the first thing we do is build a personalized plan that becomes our guidepost. We work collaboratively to progress the plan using the best tools, ideas and methods available. We draw on the career experience of our staff and insights from the scholarly world of career development, leadership training and team performance.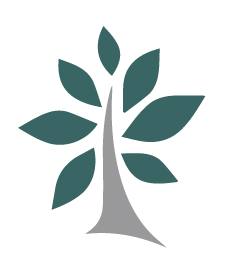 The key to our success is appreciating that every client and their current challenge is unique.
Each of us embodies unique perspective, goals, life aspirations and way of thinking and working. Our goal is to help our clients connect with their own internal wisdom in a way that best supports the resolution of their current challenge, in a manner that works best for them.
Through sequential coaching sessions we work collaboratively to build with a roadmap, explore and narrow options and generate frameworks for decision making. Along the way we offer fresh perspective, new resources, structure and motivational support.
Regardless of the issue, it typically takes a minimum of 2-3 coaching sessions to provide meaningful insights on core vision, 5-7 to explore and narrow options, and 9–11 to explore more advanced aspects of search support like branding, networking strategy and sustained execution.
A Structured Approach
Regardless of your starting point, we use a structured approach to progress our engagements.
Too often significant life transitions, including those that try to grapple with optimizing our life experience, can be overwhelming when viewed in entirety. We tend to get stuck, or settle into a kick-the-can approach as the flow of life continues to come our way. We can trick ourselves into thinking that the future will 'take care of itself' and everything will 'work our fine' if we just wait a little longer, steering away from the disease the transition is causing and using hope as our guide. In most cases this is wishful thinking.
In our engagements, we work to remove both real and perceived barriers to progress. We do this by breaking bigger issues in to smaller, more manageable, components working to resolve, position or frame each in the context of the large goal.
We apply this modus regardless of where our clients are in their career or company process.
If you're struggling with career direction, we'll work with you to clarify your purpose in the context of your larger interests, with this understanding we will them move in a step-wise manner through option building, planning and detailed goal setting for next steps.
If you are initiating a search we work step-by-step to assure you are fully prepared so your search is memorable and you are positioned for success.
Although it sounds obvious, studies have shown that one of the greatest predictors of transition success is creating and implementing a focused plan. We apply this truism to all that we do.

Connecting 'Purpose' to Career Decisions
We understand how difficult it can be to clarify one's 'purpose', 'calling' or 'mission' in life. And yet not developing this important self-awareness is one of the primary reasons people struggle with job satisfaction and career indecision. This can lead to feelings of being 'stuck', career 'stagnation' and a sense of lost direction.
We use an integrated approach to discern and reveal your interests, personality profile, preferred working styles and aspirations, all with the goal of discovering and developing a self-portrait that allows purposeful decision making.
We call this process 'visioning' and as a foundation draw on the latest scholarly thinking from the fields of career development theory, personality profiling, interest testing, and work-style profiling.
Depending on the engagement plan, we may use 'life design for career construction', which follows the work of Dr. Mark Savickas (Kent State University), personality profiling, including the well-established HEXACO model, Holland's vocational profiling theory, which includes the RIASEC framework, and working styles and values assessments.
And while the greatest value of this work is the discovery and development of client self-awareness, our additional goal is the completion of a written mission statement that can become a guiding and evolving resource over time.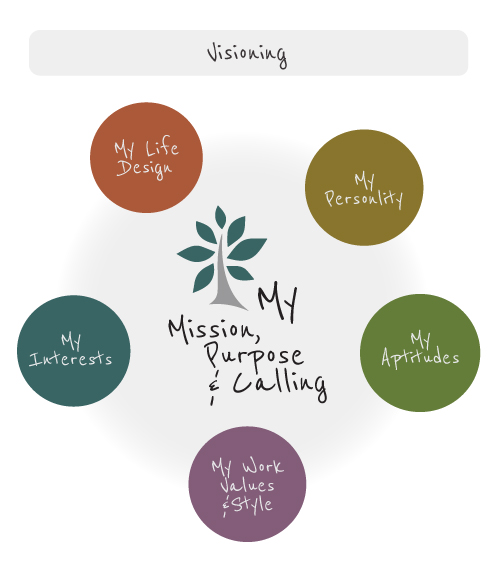 If discovering your vision is the foundation, building and implementing a roadmap is the keystone for success.
Drawing on the experience of our coaches and vocational resources, we work collaboratively to develop plans that guide decision making regardless of your transition. This includes pressure testing ideas, building 2-5 year plans and defining immediate next steps.
If you're initiating a search, we guide you through a step-by-step process to build skills. The goal is not only to develop these skills, but to engender self-confidence – a core belief – that you have everything it takes to achieve your search goal and the success your desire in your next role.
Our approach includes framing search beliefs, which includes building a 'this is a marathon – not a sprint' outlook, defining prototypical roles and target institutions, deepening your understanding of your core skills and aptitudes, building an integrated career story & pitch, branding services to assure you are presenting yourself in the best possible way, and identifying key references – your fans – and search support.
For clients seeking search support, our coaching plans include monthly and weekly goal setting, monitoring progress and adjusting tactics to find leads and opportunities. We provide fresh insights for clients who hit roadblocks and motivational support as you encounter, as all people do, both challenges and opportunities.
Studies have shown that having clear goals and maintaining sustained search intensity correlate with successful outcomes. We accept this premise and throughout our coaching engagements keep our focus on the ultimate goal – the outcome that you desire.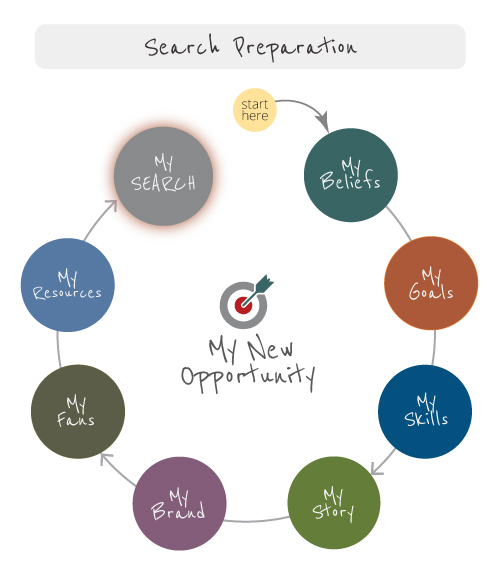 Frequently Asked Questions (FAQs)
What follows is our list of frequently asked questions. Have a question not listed here? Feel free to call or drop us a note on our contact page. Our goal is to reply to all inquiries in 24 hrs.
How long are coaching engagements?
Steve Bushnell
2018-06-04T17:13:29-04:00
The length of coaching engagement varies by plan. The 'Jib' plan 3 sessions, and typically runs three to four weeks, but can be accelerated as needed. The 'MainSail' plans is 10 sessions. The timing of these plans vary. During the first session we develop the personalized engagement plan, and then prefer to meet sequentially for 3 weeks to make progress. After that the spacing of meetings is adjusted to meet the needs of the client and his/her process. In all cases, we offer our offer services for no more than 6 months from the date of purchase. This time bounds engagements and is sufficient time to implement the engagement plan and complete any additional purchased services.